WHAT IS PILATES
PILATES is an exercise system of precisely performed movements emphasizing form and alignment. It is designed to encourage decompression of the joints, creating a healthy balance between strength and flexibility. Integrated with the breathing techniques Pilates creates a more expanded breath resulting in improved posture and ease of movement during daily activities, recreation and sports.
Body Evolutions Pilates studio offers classical Pilates movement with a blend of modern techniques, modifications, and variations on the Pilates reformer, and other apparatus to create a personalized program to increase flexibility, gain strength, improve sports performance, and prevent injuries.
"

Sonia and Chris are both fabulous trainers and take professional pride in their work. They vary the routine so it is never boring. Most importantly they check with me to see what areas I need to work on when I come in.
Wendy G.

"

"

I've experienced a dramatic improvement in my range of motion. It's been life changing experiencing the benefits of flexibility in everyday life. Sonia understood my body's limitations and worked with me to overcome them.
Sam K.

"
WHO IS PILATES FOR?
PILATES exercise is a great fitness program for persons of all ages, sizes and fitness levels, including beginners to Pilates. PILATES is equally effective for the retired, out-of-shape executive, or highly trained athlete, because each student learns to work individually, applying principles of good body mechanics to every exercise.
PILATES is for anyone who desire a firm but flexible body and for those who want to move, work and play without pain. PILATES private training can be custom tailored to individuals of any age or fitness level. Beginners to Pilates are welcome.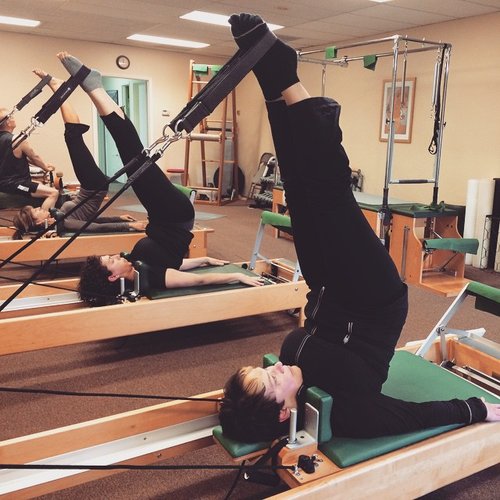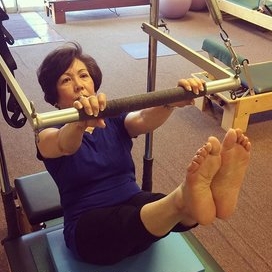 WHAT TYPE OF SESSIONS ARE RIGHT FOR ME?
We recommend all new clients, especially if you are a beginner to Pilates, or are dealing with injuries or working with other physical limitations to start their PILATES or GYROTONIC® practice with a One-on-One Evaluation, that takes into consideration your lifestyle, level of commitment, and realistic goals. Based on this, we'll determine which classes are right for you and get you on your way to a healthier, stronger Pilates body.